oXoCrete Features and BenEfits
OXOCRETE: CONCRETE PROTECTION & REHABILITATION
oXoCrete Solves Your Concrete Problems.
You only have two things to do with your concrete… protect it, or replace it.
With oXoCrete— you no longer have to replace it.
You can protect it and rehabilitate it to like new conditions for a fraction of the cost.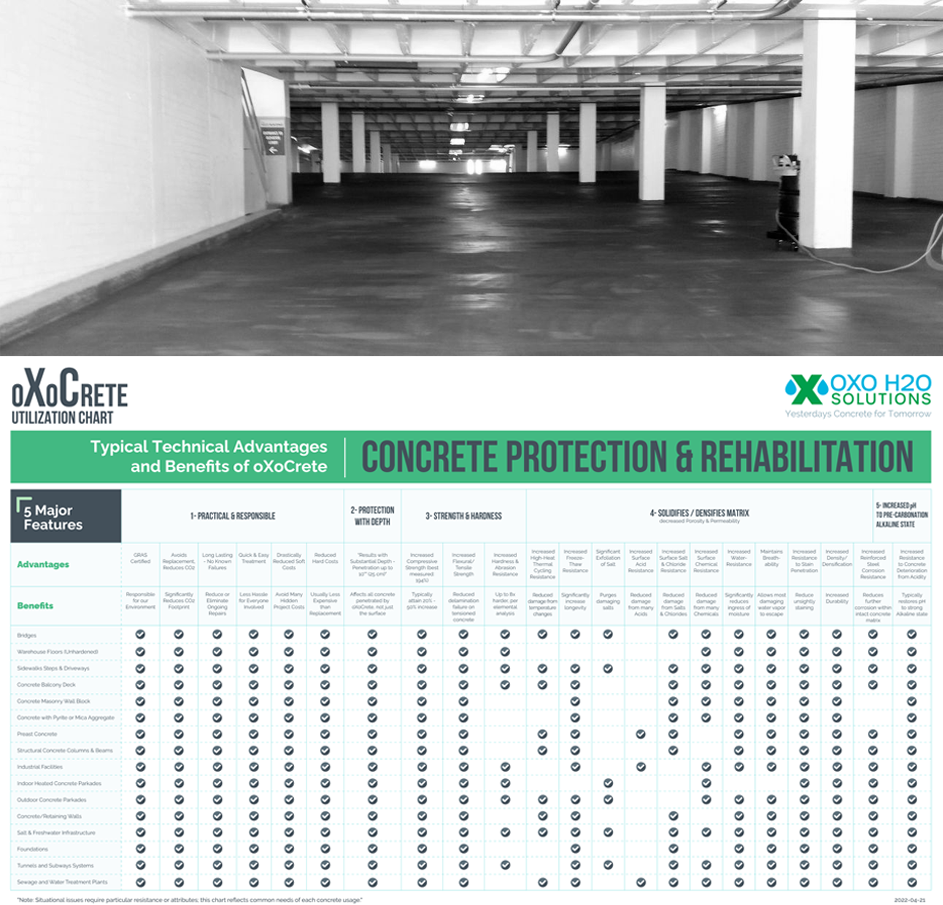 The oXoCrete System is designed to protect and rehabilitate concrete damaged from water penetrating into the concrete matrix-weakening the concrete matrix, reducing the pH from alkaline levels of 11 to low pH levels of 8 or less—and causing corrosion to reinforcing steel or rebar. The following provides a description of the features and benefits of oXoCrete.